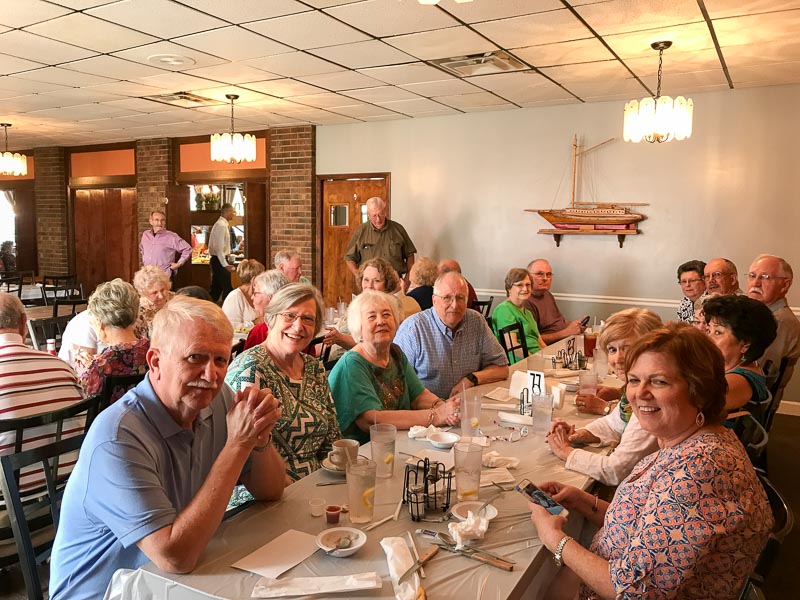 I got to make another reunion of the Dyer High School Class of 61 in early June.
Gathered around the table in the foreground: Jim and Nora Meadows, Alice Ball McCutcheon, Jim Harrison, Mr. & Mrs. Carl Hanks, Shirley Keathley Pipkin, Melvin Pipkin, Mr. & Mrs. Russell Watt, Angie Harrison, Carol Stockton McCutcheon, and Pam Taylor.
At the table behind: Joe and Laura Qualls, Mrs. Alice Brewer Ernest, Carolyn Dunagan Copeland, Harry Barkley and wife, Tommy Finch (standing), Patsy London Reed, and Sue Mabry Cochran
Lots more pictures here along with the big 50th reunion!